Update: the KTRK TV story quoted below originally said that the postal worker "jumped" to his death. The story was later updated to say that he "fell" to his death. There also appears to be confusion as to whether or not the man was on duty when he died. We'll update the story as we learn more: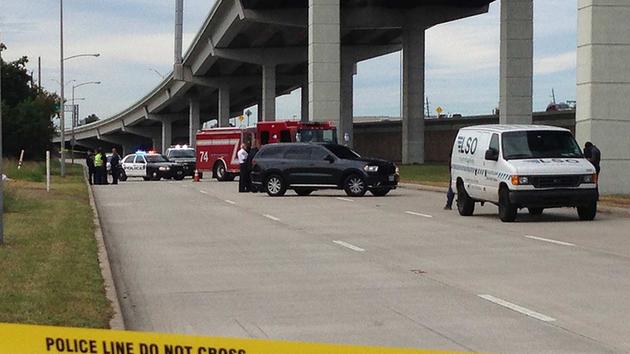 HOUSTON (KTRK) —
A postal worker fell to his death on Beltway 8 near the North Freeway.
Houston police got the call just before 10am Friday.
Witnesses say they saw something fall from the beltway and bounce off the ground. When they stopped, they saw that it was a person.
Police have not released his identity. He was off duty when he jumped or fell.
Read more: Postal worker jumps to his death from freeway overpass in North Houston | abc13.com.