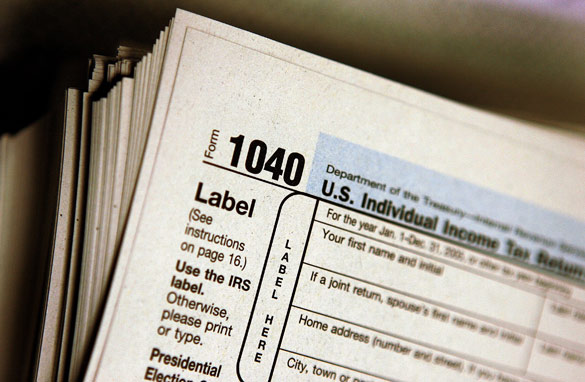 BETHESDA, Md., Feb. 24, 2014 /PRNewswire/ — By a margin of almost 4-to-1, Americans say they are more likely this year to use technology rather than paper and the U.S. mail to personally complete and file their state and federal tax returns. According to a new survey, 40% of taxpayers said they are most likely to use computers, tablets or smartphones. Only 11% said they would file their taxes using paper and send the forms in by mail.
The survey was commissioned by Taxsoftware.com, which launched the first iPad app for federal tax returns in 2011. Percentages have been rounded up or down.
"The survey is a more bad news for the U.S. Postal Service, and a reality check of how much we depend on technology to complete and file tax returns. It is ironic that our embrace of technology is helping one arm of the federal government (the Internal Revenue Service) to do their job, while making it more challenging for another part (the Postal Service) to do theirs," said Taxsoftware.com spokesperson Mickey Macedo.
The survey was conducted January 20-29, 2014 by Google Surveys and has a margin of error of three percent. The survey consisted of a national sample of 5,426 adults 18 years of age or older from an online panel. The sample's composition reflects that of the U.S. adult population according to U.S. Census data.
Read more: Americans Prefer Technology Over Paper to Complete and File Tax Returns — BETHESDA, Md., Feb. 24, 2014 /PRNewswire/ —.