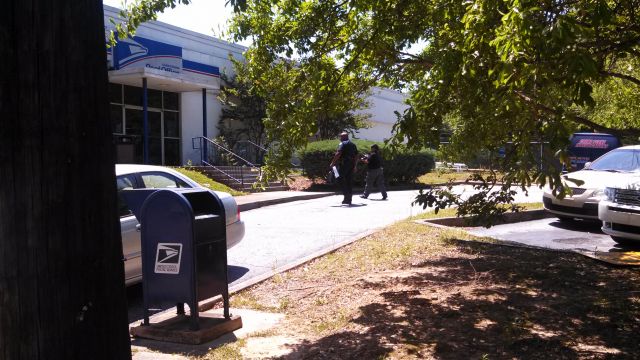 ATLANTA (CBS46) –
Atlanta Police Department's crime scene unit showed up at the post office on Sunset Avenue after someone robbed a mailman at gunpoint Monday.
Yuland Burns is a spokeswoman for the U.S. Postal Service.
"Of course he's shaken up, as anyone would be, but he was not physically injured," said Burns.
It happened at about 1 p.m. Burns said the carrier was delivering mail on his route along Joseph E. Boone Boulevard.
"They did not take any mail, so the mail will be delivered and it is safe and secure. They only robbed him of personal property," said Burns.
Burns said the thief took the man's cell phone and a small amount of cash.
Read more: Postman robbed at gunpoint while delivering mail – CBS46 News.