The New York Daily News reports that a married couple was found dead by a postal worker making a delivery at their Arizona home late Wednesday morning:
FOUNTAIN HILLS, AZ (KPHO/KTVK) -Maricopa County Sheriff's deputies confirm that two bodies have been found at a home in Fountain Hills.
A delivery man was dropping off a package at the home around 11 a.m. Wednesday, when he noticed a body in the yard. The door to the home was also open, and another body could be seen inside the house.
MCSO has not released the ages or the genders of the victims, but one neighbor says a couple in their 30s lived at the home.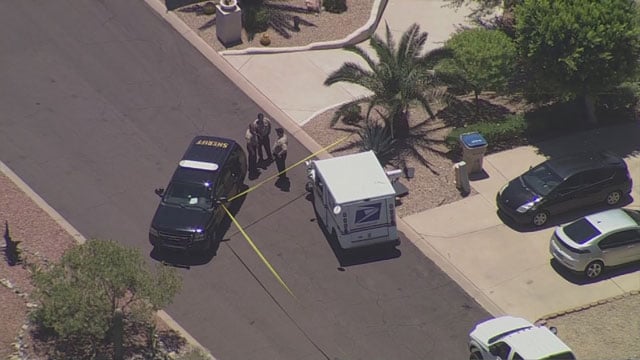 Source: Delivery man finds 2 people dead at Fountain Hills home – CBS 5 – KPHO