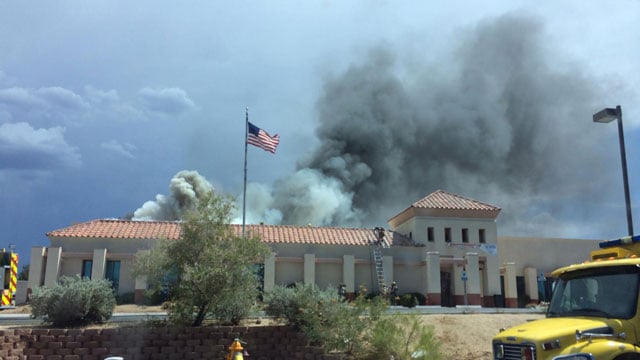 LAS VEGAS (FOX5) –
Access was limited to a post office in the south end of the Las Vegas Valley after a fire on its rooftop Sunday.
Clark County Fire Department said a port-a-potty on the roof of the U.S. Post Office location at Bermuda and Pebble roads caught fire. Postal service officials said flames did not spread to the interior of the post office.
There was no immediate word on what caused the blaze.
There was also no mail damaged in the incident, CCFD said.
Read more: Rooftop fire shuts down south Vegas post office – FOX5 Vegas – KVVU.