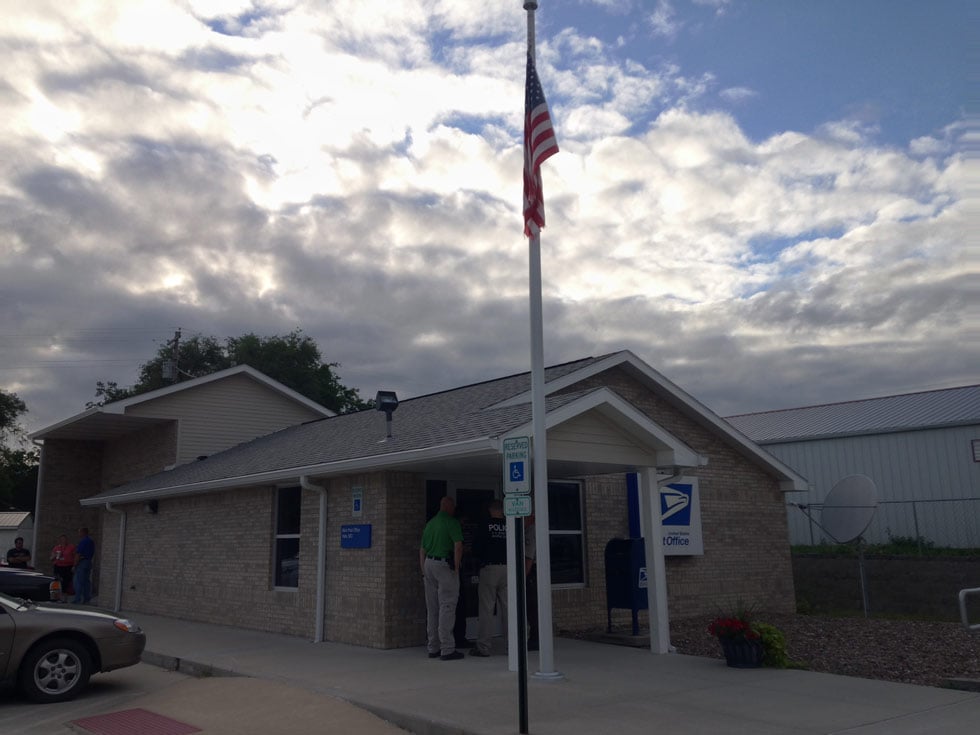 HALE, MO (KCTV) –
The ex-husband who allegedly shot an acting postmaster at a Carroll County post office Wednesday afternoon has died.
The U.S. postal inspector said Billy Bell walked into the post office in Hale, MO, about 2:40 p.m. and allegedly shot 42-year-old Michelle Bell. The couple had recently divorced.
The post office is located on Main and Second streets.
Michelle Bell was shot at least once. She was taken by medical helicopter to a hospital and last listed in stable condition.
The U.S. postal inspector said members of the Carrollton County Sheriff's Office found Billy Bell in another location with a self-inflicted gunshot wound. He was taken to the hospital where he died Thursday morning.
It was not the type of crime that happens every day in the small town of Hale, located about two hours northeast of Kansas City.
Read more: Ex-husband who shot acting postmaster dead – KCTV5.